Wholesale supplier for renewable energy plants
Hybrid systems, wind and solar generator with permanent magnets, wind turbine blades, controllers, inverters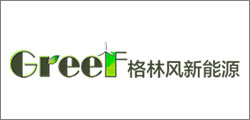 Qingdao Greef New Energy Equipment Co., Ltd are global supplier which focus on wind and solar hybrid generator systems solution, Permanent Magnet generator, wind turbine blades, controller, invertor etc.

"GREEF"have its own engineer design team which is design products ourselves.
Moreover, we have successfully obtained CE approvals and supports from our customers, which boost our business day by day! We have very strong flexibility and competitive capabilities, especially in organizing goods sources all over China, solution design, quality control, transportation arrangement, and commodity inspection. With a perfect service system, we can assist our customers to save cost and time.