Tanks and stainless steel equipment for wine, beer and oil
Prettech - Machinery & Technology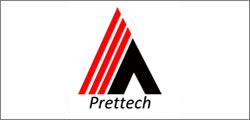 Jiangsu Prettech Machinery & Technology Co., Ltd is focused on Consulting & designing, Fabricating, OEM, Project contracting, Installing & commission of stainless steel tank in the field of winery, brewery, juice, dairy, biochemical and pharmacy, edible oil, etc.
With 45 years of history Prettech already has 4000 employee, including engineer, office staff, salesman and workers, annual turnover comes up to US$ 20 million, it is the leader of innovation design and manufacturer of Stainless Steel Tanks in China.
Professional design, reasonable prices, fast delivery and rich export experiences make our stainless steel equipment are sold to over 30 countries in the world, the fast & high efficient after-sale services and neverpromised quality make us to keep long-time business relationship with our clients.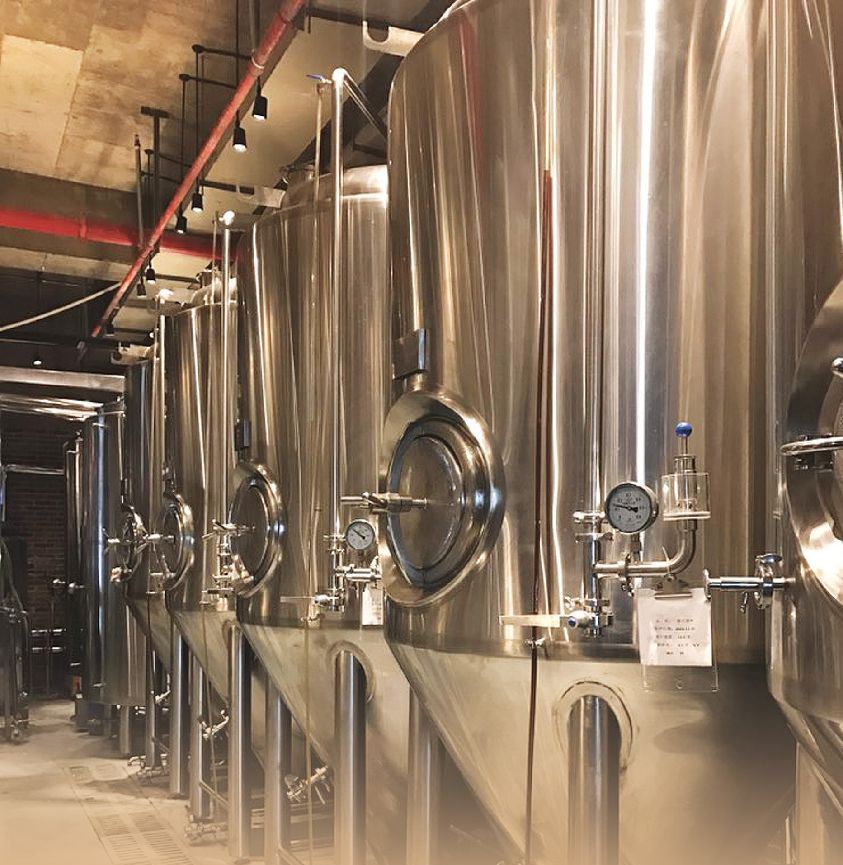 Wine Making Equipment
Wine Fermentation Tank
Wine Vinificator
Wine Fermenter
Red Wine Fermentation Tank
White Wine Fermentation Tank
Cone Shaped Fermentation Tank
Open Top Tank
Removable Top Fermentation Tank
Portable Fermentation Tank
Horizontal Rotary Fermentation Tank
Automatic Discharge Wine Tank
Pump-over Wine Fermentation Tank
Tapered Wine Fermentation Tank
Punchable Fermentation Tank
Convertible Fermentation Tank
Fork Channel Support Fermenter
Wine Storage Tank
Closed Top Wine Tank
Wine Holding Tank
Closed Top Wine Storage Tank
Bulk Wine Storage Tank
Portable Storage Tank
Classic Wine Storage Tank
Large Wine Storage Tank
Fork Pocket Storage Tank
Variable Capacity Tank
Floating Lid Tank
Variable Capacity Fermentation Tank
Floating Top Fermentation Tank
Insulated Tank
Cold Stabilisation Tank
Energy Efficient Tank
Sparkling Wine Storage Tank
75 Gallon Wine Barrel (about 284 L)
Beer Brewing Equipment
Micro Craft Brewery
Micro Breweries
Brewhouse
Mash Tun
Lauter Tun
Wort Kettle
Whirlpool tank
Brewhouse System
2 vessel brewhouse
3 vessel brewhouse
4 vessel brewhouse
Beer Tanks - Brewery Tank
Beer Fermentation Tank
Bear FV
Unitank
Uni-fermenter
Double Wall Fermenter
Bright Beer Tank
Bear BBT
Brite Tank
Beer Bright Tank
Cider Brite Tank
Double Wall Bright Tank
Stainless Steel
Hot Cold Water Tank
Conical Jacketed Tank
Single Wall Beer Tank
Hot Cold Liquor Tank
HLT CLT
Support Equipment
cellar package
Turn-key Brewing System
Microbrewery Equipment
Microbrewery System
Nano System
Craft Beer System
Home-made System
Pilot System
Food Beverage Industry Equipment
Mixing Tank
Dairy Mixing Tank
Juice Mixing Tank
Food Mixing Tank
Storage Tank
Edible Oil Storage Tank
Vinegar Storage Tank
Jacket Kettle
Biochemical Pharmacy Equipment
Fermentation Tank
Crystallizing Tank
Bioreactor Tank
Tank Farm
Spirit Tank Farm
Wine Tank Farm
Platform Laddle
Pipes Valves
Even if you do not find the product you are looking for in the list Vine Blossom with its partners will work actively to find out a solution.
Pump-over Fermentation Tank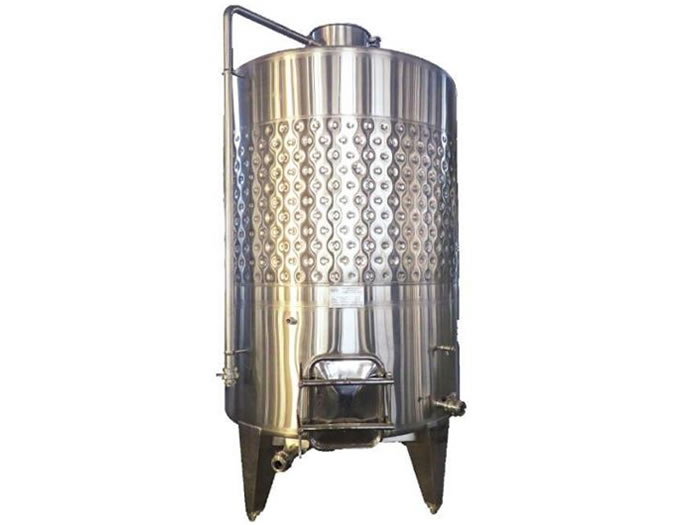 Pump-over fermentation tank is primarily intended for maceration of grape pomace, but it also can be used as a classic wine storage tank.

Features:
The circulation pipe and spray ball enable the must be pumped over the cap, which helps the maceration.
Slope bottom provides an easy discharge of liquid.
The large rectangular manhole makes the emptying and cleaning of the tank inside easy and simple.
Cooling jacket is for controlling the fermentation temperature perfectly.
Maximize color extraction without compromising efficiency.
High volume pump-over systems for faster cap wetting

Configurations
Cylindrical shell, Conical top, Slope Bottom, 4 legs with adjustable feet, Top round manhole, Side rectangular manhole, Dimple cooling jacket, Glycol water inlet/outlet, Pump-over system, Filtering grid, Drain outlet, Thermometer, Breathing valve, Sampling valve, Level gauge, CIP system, Butterfly valve&tri-clamps, Lifting lugs.
Variable Capacity Wine Fermentation Tank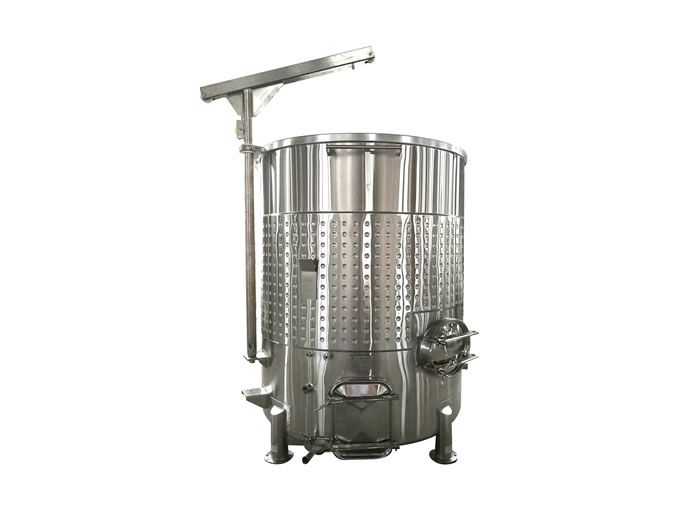 This type of tank is suitable for processing smaller quantity of wine. The floating lid enables to remove the air in any level of the liquid in the tank.
Features:
The tank is equipped with a manual windlass for an easy lifting and sinking of the lid.
Reinforced upper rim gives the tank strength and stability and prevents any deformations of the shell.
Slope bottom provides an easy discharge of liquid.
The large rectangular manhole makes the emptying and cleaning of tank interior easy and simply.
Configurations:
Cylindrical shell, Floating lid, Lifting arm & windlass, Air pump with pressure gauge, Breathing valve, Slope bottom (conical bottom optional), Supporting legs (adjustable feet optional), Side rectangular manhole, Dimple cooling jacket (cooling coil), Inlet/outlet, Drain outlet, Thermometer, Sampling valve
Brewhouse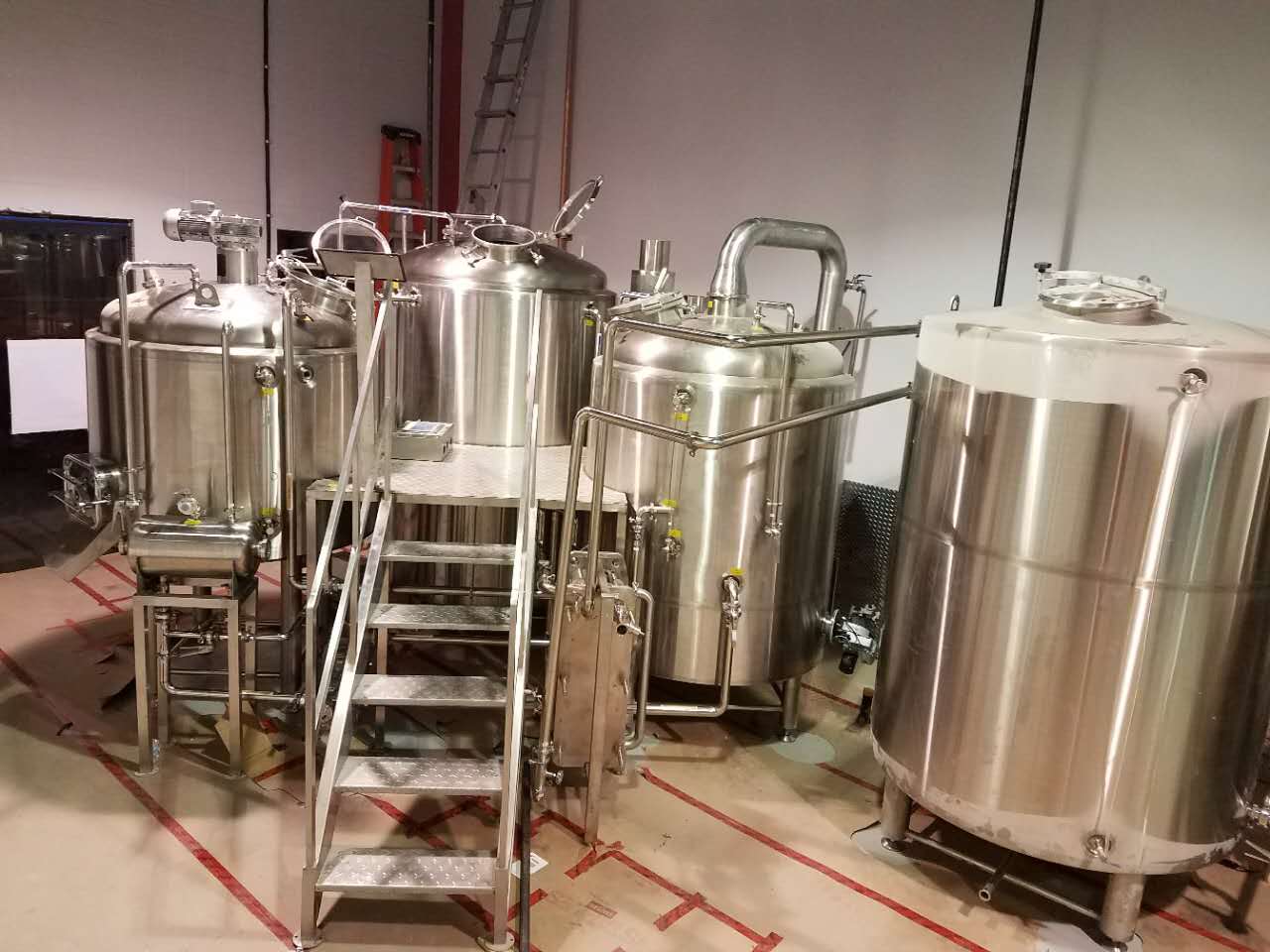 Brewhouse have all the components which are necessary to brew beer, from malt mill, Mash tun/Lauter tun, Kettle/Whirlpool tank, heat exchanger, pumps, working table to pipelines. Vessel height& diameter depends on the ceiling height and brewer s habits and brewing capacity, beer types.
According to brewing capacity, micro brew house have mainly 3 types of combo depending on vessel numbers:
2-Vessel Brewhouse
Mash/Lauter Tun/ + Brew Kettle/Whirlpool
Mash/ Brew Kettle/Whirlpool+ Lauter Tun
3-Vessel Brewhouse
Mash/Lauter Tun + Brew Kettle + Whirlpool
Mash Tun+ Lauter Tun + Brew Kettle/Whirlpool
4-Vessel Brewhouse
Mash Tun + Lauter Tun + Brew Kettle + Whirlpool
Heating method for brewhouse can be direct fire, steam/gas or electricity, it makes different design and specifications of vessels, e.g. fire box would be adopted when the vessel is heated by direct fire.
According to client s budget and requirements, the brewhouse system can be controlled by manual, automatic or half-automatic.
We d like to custom and produce brewhouse for different clients coming from restaurant, brewpub or microbreweries, if needed we can also help to install and commission the system.
Are you going to consult customized brewhouse system information with a reliable Brewhouse manufacturers and suppliers? Prettech Machinery is always at your service.
Craft beer system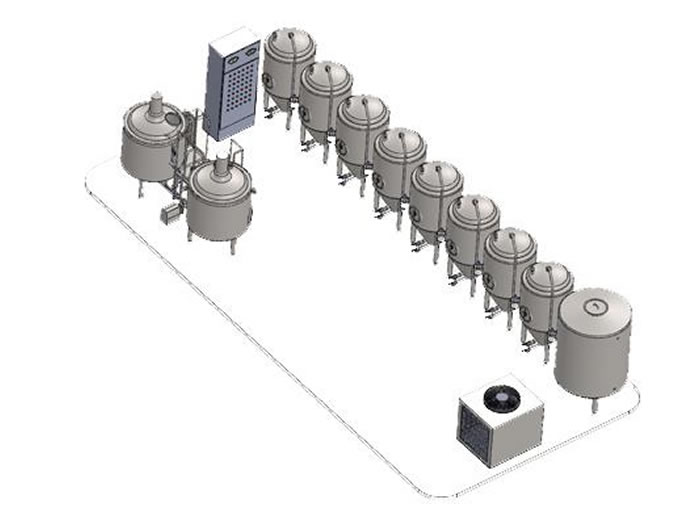 Configuration
2 vessel: Mash tun(M.T.)/Lauter tun(L.T.)+Kettle/Whirlpool(WHP)
3 vessel: Mash tun(M.T.)+Lauter tun (L.T.)+Kettle/Whirlpool(WHP)
4 vessel: Mash tun(M.T.)+Lauter tun (L.T.)+Kettle+Whirlpool(WHP)
Hot Liquor Tank (HLT)
Plate heat exchanger,
1 wort pump, for bigger brewhouse 1 additional HLT pump is necessary
Controlling panel
Integrated processing piping with valves&tri clamps for wort and hot liquor, CIP water.
Platform with wort-checking table and stairway.
PRT microbrewery system features
Cost effective,
Easy to operate,
Save energy consumption.

We design, fabricate and install the brewhouse with 2-vessel,3 vessel,4 vessel and combi system based on various production output for small and medium brewpub, restaurant, and microbrewery, capacity range from 1BBL to 50BBL(1 BBL=117 L). Heating way can be electric, direct fire and steam, based on local energy price and brewhouse capacity. All of the stainless steel gears are sanitary and TIG welded, easy to clean and convenient to operate, the heating exchanging designing help to improve energy utilization.